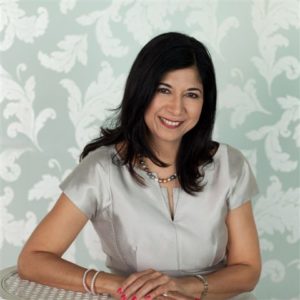 With over 30 years of proven experience and successful track record as a Registered Psychologist, Jasbindar has worked with leaders in business both extensively and in-depth. She is absolutely passionate about people being the best they can be, achieving their dreams and aspirations and is totally committed to making a difference to her clients lives in NZ and beyond.
Not surprisingly she has had repeat contracts with government, local body and private enterprise.
Jasbindar specializes in business and coaching psychology, especially in the areas of:
Leadership Development
Executive Coaching
Employee Engagement
Emotional intelligence
Integrity and Values profiling
Career and Life Direction
Building Strong Teams
Inspirational writing
Conference speaking
Conflict resolution
Developing,  harnessing and integrating all of our cognitive, emotional, physical and spiritual intelligence  with a strong integrity and values base is a key feature of the work Jasbindar does. A consistent feedback from her clients is the high level of commitment, professionalism and insights that she provides in facilitating solutions and a pathway forward.
Jasbindar is also a senior coach with the Auckland University of Technology Centre for Innovative Leadership – www.leadership.aut.ac.nz.
She is one of two coaches in New Zealand accredited and licensed to use the powerful Integrity and Values profiling tool. She has also worked as an individual and team coach for CEO's, Board Chairpersons and other senior executives from both Australasia and overseas. Jasbindar has played an active role as a presenter and facilitator in the Strategic Leadership Programme held over 7 days at Millbrook, Queenstown.
Jasbindar was also part of the Exectutive Coaching Centre network initiated by Dr Iain McCormick – www.eccltd.co.nz and part of the team of founding members of Coaching Psychologists Special Interest Group in New Zealand (CPSIG).
She is a member of the following groups and associations: New Zealand Psychological Society (NZPsySoc.),  Coaching Psychology Special Interest Group (CPSIG), Human Resources Institute of New Zealand (HRINZ), New Zealand Association of Psychological Type (NZAPT) and National Speakers of New Zealand (NSANZ).
"Jasbindar is a woman of courage, integrity and depth. She is a rare breed, living her dream, practising what she preaches."