Presenting: Jasbindar Singh
(A Touch of Spice!)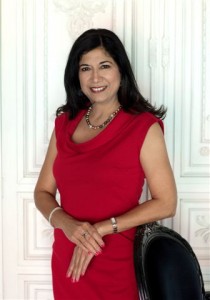 In Jasbindar, you will find a Leadership Speaker who is :
Authentic
Thought provoking
Engaging 
Jasbindar will bring a touch of difference to have you engaged, interacting and stretching your current thinking as she speaks and facilitates on core topics which result in  personal and business development growth.
She speaks and facilitates on:
Mindsets
Influencing with Integrity
Courageous Conversations
Selling to Different Personalities
Authentic Leadership
Finding Your Leadership Mojo
If you would like a speaker or workshop facilitator for your:
Conference
Sales Seminars
Away Days
Lunch time session
Awards /events evening
Contact –  jasbindar@jasbindarsingh.com or call 027 280 3335.  Referees available.
Here's what recent conference attendees said:
"Great knowledge and passion for subject matter. Easy to understand with some useful take outs which will be used/referenced a lot."
"Learned a lot. One of the best workshops I have attended – Keep up the good work!"
"Excellent facilitator, open and honest and interactive."
"Very thought provoking and made you think about leadership in a different light. (particularly the morning session)"
"Enjoyed the little bits of insight additional to presentation"
"Very engaging and facilitated an open safe environment to share ideas and experiences"
As a  leading business psychologist and executive coach, Jasbindar not only shares her vast  experience and insights on tools and strategies to have the breakthrough and transformation you need for greater levels  of performance, engagement and personal and business GROWTH.
You will be challenged to think about things differently and walk away with ideas and tips to implement straight away.
Jasbindar has presented and facilitated at international conferences and organisations in Melbourne, Brisbane and Sydney, as well as nationally including CEO and senior executive presentations at Millbrook, Queenstown and Hotel Du Vin, Auckland. Jasbindar is a professional speaker certified with the ASM speaking accreditation from the National Speakers Association of New Zealand (NSANZ).
I heard Jasbindar present at the ICF conference a few years ago and her session has stayed with me over the years. She was present, profound and most of all real with her audience. She truly lived her brand and I was impressed and moved.
I highly recommend her as someone who has the courage and wisdom to share herself with her audiences in a way that invites them to step into their own potential.
-Anneli Blundell,  Melbourne
Some examples of clients:
Association of Administrative Professionals NZ
Arts Access Aotearoa
APN
AUT
Auckalnd Council
Bayleys
BNZ
Career and Life Planning workshops – Sydney & Melbourne
Centre for Innovative Leadership
Coca-Cola Amatil
Coca-Cola Oceania
CPA Australia
Corporate Women's Network
Career Practitioners Association of New Zealand
Conferenz
Coachmecca Conference
Executive Assistants Masterclasses
FENC (Foundation for the Education of Needy Children)
Fisher & Paykel Finance
Holiday Parks Association of New Zealand
Human Resources Institute of New Zealand
International Coach Conference, Melbourne
Institute of Strategic Leadership
Liquid Learning
Metrowater
NZ Practice Managers Association
NZICA
NZIM
NZ Association of Positive and Coaching Psychology
Pumpkin Patch
Rotary
Schneider Electrical
Serious Fraud Office
Sustainability Victoria, Melbourne
TVNZ
Unitec Institue of Technology
Waitemata Health
Woodhill Festival, Brisbane
Women in Engineering Conference
Zonta
To contact Jasbindar:
Email: jasbindar@jasbindarsingh.com or call 027 280 3335.  She will be happy to meet with you to discuss your speaker needs further.
Here are a few testimonials from recent attendees…
"Jasbindar Singh presented at the NZ Association of Positive Psychology and Coaching Psychology Conference in Auckland. "Courageous conversations" was the title of her presentation. Indeed, we were given every opportunity in Jasbindar's workshop to engage and converse with others to discover what courageous conversations they were avoiding. Jasbindar took us all on a journey to discover some useful insights regarding the merits of approaching conversations with a frame of positive regard and curiosity and the expectation that growth and value are likely to eventuate  when one opens themselves up to tackling difficult conversations.  The workshop was so engaging that we found ourselves wanting more when our time had come to an end, a true indicator that Jasbindar had taken us on a fun and enjoyable journey into the world of conversation.
-Jay McLean, Coaching Psychology SIG Conference Co-ordinator.

"Jasbindar Singh offered practical advice throughout her presentation and her ability to keep her audience engaged was evident from the start.  The audience knew from the beginning of Jasbindar's presentation that an hour was never going to be long enough."
-Susan Mckibbin, Membership Services, NZIM
"In the past I have been very reluctant to engage with any style of management that might require me to show any vulnerability and I always thought that being really detached was the only way to manage people. EQ & SQ is something that I had regarded as quite alien. Jasbindar Singh was recommended by another office in our organisation to deliver to our staff and members a taster with the possibility that in the future we could hold more in-depth presentations.  I was disarmed by Jasbindar's style. It's personal, genuine and totally engaging. She has the ability to open your eyes to other possibilities. Her book Get Your Groove Back has become a guide for me to improve my capabilities, balance my workload and really understand how to get the most out my life and the career I have chosen to follow at this stage."
– Penelope England, Communication & Membership Manager, New Zealand Institute of Management
"Our sincere gratitude, Jasbindar, for the inspiring and interesting presentation you gave at our World Business Network meeting in Auckland on 22nd September 2009. We admired your depth and the clarity with which you introduced our audience to the background of your SQ principles and work. We honor your contribution and support – and look forward to welcome you again as one of our professional speakers in the future.
– Adriane Hartigan, WBN NZ – World Business Network New Zealand
"Thanks Jasbindar for your enthusiastic and informative presentation on 'The three keys to success in business and life' at our April 2009 professional development seminar. You presented with enthusiasm and passion which kept the attention of the audience. You offered the opportunity to explore emotional intelligence in a business context really opening peoples' minds to what it means to be a leader in today's complex and competitive environment.  We would have no hesitation in recommending you to our prospective clients. Look forward to seeing you at a CPA seminar in the near future."
-David Lee, General Manager, CPA Australia
"I have now attended two of Jasbindar's presentations – both in Australia and New Zealand. Each time I have been left moved, inspired and totally connected to the message I needed to connect with at the time in a powerful way. Jasbindar's message and delivery seems to touch people ina profound way despite being delivered in a public forum.
I am grateful for the inspiration, clarity and confirmation that Jasbindar is  able to facilitate."
– Belinda Merry MCC, President – International Coach Federation Australasia
"I thoroughly enjoyed the presentation 'Living your Life as Your Message'. It was thought provoking, very, very interesting and over far too soon – I wanted to sit for hours discussing and absorbing the issues around spiritual intelligence. Jasbindar's facilitation and presence was superb – professional, engaging and lots of fun."
– Sue Dwan, Personal Management Trainer & Professional Certified Coach
"Jasbindar Singh presented at the NZ Practice Managers and Adminsitrators Association annual conference in October 2008 to an audience of over 200 delegates.  I personally found Jasbindar to be sincere, authentic and inspirational in her message. Her content was serious food for thought, as we often don't take time for reflection on what's truly important. In our feedback survey delegates found her content to be very good, entirely relevant to their business and thoroughly enjoyed her presentation. Jasbindar's books were also popular and we sold every copy we had. Thank you for being such a good mentor and support. I really appreciate it."
– Gillian Harrison, Auckland Branch Executive, PMAANZ
"I was fortunate enough to hear and experience deeply Jasbindar's presentation on Spiritual Intelligence and its relationship to our lives. I really feel Jasbindar delivered not just a regurgitation of the information, but also a powerful and real (and sometimes hilarious) experience of what it means to live a purposeful and meaningful life. Being someone who is cynical about what and who is out there spooking their own brand of the meaning of life etc, it was refreshing and exciting to engage with an authentic and real speaker who is deeply passionate about her work. Thanks for the enlightenment Jasbindar."
– Peter Barr-Thomson, Master Certified Coach, International Coach Federation
"I had the pleasure of attending Jasbindar's workshop at the ICF Australasia 2007 Conference in Melbourne in October 2007. I was immediately captured by the title "Your life is Your Message" and was also curious to learn more about spiritual intelligence (SQ). Jasbindar's calm and authentic approach served to give credence to a subject that is all too often given little attention here in the UK. Jasbindar has my grateful thanks for giving me the confidence and the courage to step forward and to "live in the future… today!"
– Maria Banks, Director, Strada Innovation (UK)
"I certainly understood where Jasbindar was coming from and her presentation connected with me. Her style was very engaging and inclusive and provoked a lot of thought from individuals. The limitation was the time constraint. It is far too big a subject area for the time we had, but provided a very brief insight into the area of SQ which is a new area for most of us."
– Val MacGregor, Manager Training Programs, Sustainability Victoria, Australia
"I found Jasbindar to be a captivating speaker, not only for the content of the material she delivered, but also her engaging facilitation style which emphasised her warmth, enthusiasm and delight in sharing her knowledge and experience. I found the Spiritual Intelligence workshop that Jasbindar delivered to the Career Practitioners Association of New Zealand to be informative, practical and applicable to careers work. It motivated me to buy her book to learn more about this topic."
– Mariella Trynes, Career Consultant, Waikato
"The session "Your Life as Your Message" was very informative, challenging and inspiring. It's amazing how we don't really pay attention to the person we want to become or where we want to be in time. I thought you covered the areas of personal goals and vision really well. I found the areas of balancing personal fulfilment to life's purpose, spirituality and meaning a very  powerful approach.  I wanted to express my appreciation and gratitude to you in being able to deliver a workshop in person that covered the important parts from your book, and inspire us to act on the next steps to help us become better aligned to our inner voice and life's true purpose. Your ability to start small, ask great questions and reflect helps create big changes and helps people take giant leaps in the right direction."
– Jay Patel, Global Client Engagement Manager – Mission Critical, Hewlett-Packard Company
"My introduction to Jasbindar Singh goes back some years ago whilst I was employed with the New Zealand Herald. I was then in the production/advertising department. Jas was invited to present a series of lunch-time talks. These were to inspire and stimulate our creativity and minds to achieve better performance. After a while I soon realised that people could not stop talking about how Jas had inspired and changed their lives. Many now had the courage to give up their jobs and follow their dreams.  This may not have been what the company wanted, but it certainly had the desired effect on individuals who felt that they were stagnating. I for one was amazed at the time that Jas could have this effect on people. One person can make a difference. Jasbindar did just that… and more… she continues to do it."
– Martin Francis, Professional Speaker, UAE
"I found your presentation on "Making a Difference" really useful and productive in terms of 'planting the seeds'. I find myself mulling over the 1 year, month, day left to live exercise often and have shared this with friends. I'm also finding your book very interesting in the same way."
–  Megan Lee, People & Culture, Sustainability Victoria, Australia
"We recently invited Jasbindar Singh to facilitate one of our lunchtime 'Food for Thought' sessions on the topic of 'Making a Difference'. Her lively and informative session, helped people to explore what was really important to them and in what way they wanted to make a difference in their lives. This is very topical in an organisation which has primarily been set up to make a difference in terms of environmental sustainability.  Participants were asked to think about their values, their signature strengths and what they are passionate about and to move from maybe just dreaming about them to making a commitment to action. The topic resonated strongly with me as it did with the other participants and Jasbindar framed the session in such a way that we were encouraged to evaluate in a very tangible way, what was really important to each of us individually. If you want to get back to the fundamentals of why you are doing what you do and who you need to be, in order to be the best you can be, either on an individual or an organisational level, then you will find Jasbindar a thought provoking and interesting speaker."
-Roz Holder,Manager People & Culture, Sustainability Victoria
"Jasbindar Singh presented a workshop on "Living your life as your message" at the recent Coachmecca 2008 Retreat held in Queenstown.  Her workshop was interactive, and thought-provoking.  She facilitated her session with quiet  strength and inspiration.  As a conference organiser, I selected only a few sessions to attend – and was thrilled with my choice.  The topic was inviting, Jasbindar walks her talk and she delivered.  Even with a room full of delegates, each of us was touched personally through the opportunity to reflect deeply and then coached to further embed the message from our experience.  I left the session feeling moved and empowered as well as light and excited about the future."
– Ruth Donde, Coachmecca Conference Organiser
Print Media Interviews

Is your daily grind really your daily gratification
The New Zealand Herald, September, 29, 2008
Success means getting the team engaged
DomPost, August 30, 2008
Top employees work well with others
The New Zealand Herald, May 5, 2008
Management 101
b-innovate Auckland Chamber of Commerce, April, 2008
Besides IQ, managers need EQ and SQ
The Soapbox – Weekend Herald, March 22-23, 2008
How to be a great manager
Weekend Herald, March 22-23, 2008
Time out to reflect
Weekend Herald, 15th December 2007
Learn from all mistakes to win the game
The Soapbox – Weekend Herald, 8th December 2007
A tangled web at the workplace
Weekend Herald, 24th November 2007
You can learn from disappointments
The Soapbox – Weekend Herald, 6 October, 2007
Getting the best value
The New Zealand Herald, 26 September 2007
Escaping from a rut at work
The New Zealand Herald, 24 March 2007
Books to boost your career – Review of Get your groove back
Weekend Herald – Career- 20 January, 2007
Finding the right path
Next Magazine, January 2007
On Success
M2 Magazine, January 2007
Balancing work and family
Vivere – Barter card magazine, issue two, January 2007
Learn to use your initiative
Weekend Herald – Career- 24 November, 2006
Achieving the best balance
Vivere – Bartercard magazine, Issue one, October 2006
Being Positive Pays Off
The New Zealand Herald, 27 September 2006
Coaching the Bosses
Unlimited Magazine, June 2006
'A' Team or Reserve Bench
NZBusiness magazine, February 2005
'Tis the season
NZBusiness magazine, December 2004
Look out, here's Basil
The New Zealand Herald, 29 September 2004
Coaching on leadership style
Employment Today, August 2004
It's time to start talking
The New Zealand Herald, 26 May 2004
How to get a pay rise
The New Zealand Herald, 7 February 2004
Into the swing of things
The New Zealand Herald, 9 December 2003
Rebranding yourself at work
The New Zealand Herald, 28 June 2003
Forget about the working holiday
The New Zealand Herald, 9 December 2002
Balance in business according to Jasbindar Singh
Management Magazine, November 2000
How to score your dream job
Cleo, May 2000
How to get your groove back
She – 2000
Getting high on your career
She – 2000
Zen at work
November 2000
Other Publications

Get your Groove Back – how Spiritual Intelligence (SQ) can give you the work and life you really want – book published by Reed in 2006
No Body's Perfect – Book on eating disorders and women and body-image  First published in 1989, this book still gets used by GPs and counsellors, as a resource at schools and universities. It is available through public and university libraries and can also be bought via Amazon.co.uk.
An article on "Coaching on Leadership Style" -"Employment Today"
A contribution on spiritual intelligence appeared in "Getting a Grip on Leadership" – Robyn Pearce et al (Reed) a book launched in NZ and the US.
The Global Indian, monthly columnist from 2004 Articles in the Indian Newslink – a fortnightly paper
Articles in PMAANZ – Fostering a climate of trust, Inspired or not
Articles in Type Type magazine – a national publication for users of the MBTI
Articles in www.kiwiboomer.com website
Articles in www.bni.co.nz website
Articles in New Zealand Herald
Television and Radio

Radio Live – interview with Bill Ralston – September, 2008
Viva – Morning Show – Living in your groove – October, 2006
Asia Down Under – launch of Get your Groove Back – September 2006
Breakfast TV – Getting back to work  – Jan 2003
Breakfast TV –  Work/life Balance       –  July 2003
Indian TV – Lifestyle – October 2004
Asia Down Under – On migrant success
Network News and Current Affairs Programme – Eating Disorders