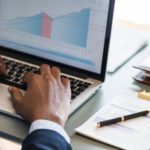 Have you noticed how when you are busy, under pressure and feeling pulled from all directions, you get into a different zone of doing things.
In fact, it is not just our communication which changes but our whole persona!
I call it the zone of delivery – fast action, ticking the boxes and basically getting things done.  While this is not bad in itself as after all we do get paid to deliver, we also lose out on some other important things.
In order to do the above and focus, we close out some other essential and enriching parts of our personalities and lives.
As one client of mine put it, " I have to close off to my feelings and other sensitivities when I am in this zone of focus."
Well – do we?
Do we really have to close off to our feelings and emotions?
"When awareness is brought to an emotion, power is brought to your life." – Tara Meyer Robson
You see, our feelings and emotions are a vital source of information and when we close this out, we lose out on this vital feedback loop.
In our business relationships:
·     We may miss the listening we need to really hear the other person and their viewpoint which while different may also expand our thinking to be more cognizant of the bigger picture
·     We push the other person away and they end up feeling unheard, even disrespected
·     Empathy (doesn't mean agreement) gets compromised
·     We can come across like automatons and disconnected, insensitive and or indifferent
·     Our antenna for a team member or colleague needing support gets missed
·     We lose out in opportunities to engage others by addressing theirs and our own feelings and emotions
·     In fact, we can miss out on the important signs and signals of what is really going on in the team and the larger business
·     Opportunities to influence significant stakeholder in helpful ways can also get overlooked
Similarly also in our personal relationships:
·     We can forget to communicate what is really going on for us and sharing our thoughts and feelings in a way that is still inclusive of our loved ones even if we are going through a particularly demanding phase
·     The opportunities for little words of encouragement and kindness said at the right time in the right way and which can make a world of difference get overlooked
·     We can even bring the business persona home and forget to switch off reaching out instead to other means of de-stressing and being balanced.
·     Our loved ones can start to feel neglected and secondary to our work
·     Instead of growing our relationships, distance, disengagement and chasms can widen. We end up building a wall and get into a pattern of not sharing our vulnerabilities.
So what can help?
Here are 13 emotionally intelligent things you can be more mindful of and implement. 
Clearly this is a lot to absorb but even if you pick one and consciously implemented that on a weekly basis, you may just surprise yourself with the results!
1.    Be mindful of your own state including your body signals and other basic needs so stress and cortisol levels do not become rampant
2.    Make time for some fun and stress release activities be it that run, swim, walk in nature, taking in a movie with your loved one, Friday afternoon drinks with your team or celebratory lunch
3.    Be aware of your moods and emotions and communicate to significant others and your team members and colleagues of your current demands.  Once people know they can even become supportive partners with your goals and current needs
4.    Work on balancing achieving results whilst also considering others' needs. At least listen to them or make time with them when you can do this
5.    Involve others and encourage them to also express their thoughts and feeling and opinions – make it a culture where emotions and feelings are not left at home but rather form the rich palate in your decision making
6.    Don't forget to acknowledge and recognize others' hard work and input
7.    Reflect on your feelings also when making decisions
8.    Stay open and wide (we get tunnel vision when too zeroed in) and take the bigger picture into consideration in decision making
9.    If you are under the gun, it is very likely so are the other members of your team.  As a leader, before focusing on the agenda and how projects are tracking, go around the group and each team member shares "where they are at." This enables people to express their feelings so they are not sitting on things.
10. Be willing to share your own authentic feelings e.g. "My concern about this is that"…..or "I feel we may not be as customer focused as we can be by….."
11. As the leader during tough times, your people will be especially looking to you as to how you are coping and reacting. Be willing to share your authentic story including any feelings of "appropriate" vulnerability. This helps build more trust in the team
12. Make a conscious effort to involve and engage people in decisions that affect their work. The rewards will be worth it as it adds to your and your organizations emotional and financial bottom-line
13. With your family and friends, remember the small touches and few words can go a long way – be it words of love, encouragement, gift/token of appreciation or tender touch!
Both in our personal and professional lives we are more whole and fuller when we bring the best of our head (IQ), heart (EQ) and spirit (SQ).
It is not one or the other – we need to integrate the best of them all.