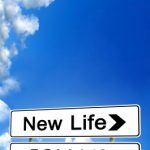 Change is one of the few certainties in life. Yet we can still feel daunted when confronted with it.  Even changes we choose to make bring forth emotions and reactions not quite anticipated.  If you are on the threshold of making some changes  here are some guiding principles and touch points to consider.
1)    Meaning and Purpose – Identify and do what gives you a sense of satisfaction, joy and fulfillment.  As Joseph Campbell so aptly expressed "follow your bliss and the universe will open doors where there were only walls…."   Do what is deeply satisfying for you and gives you a sense of 'rightness" or even "this is what I am here for" feeling.
 2)    Signature strengths – we feel more competent and happier when we are using our strengths and seeing results from it.  Use your strengths in a way that is not only a creative expression for you but is also able to add value and be of service to others. Check out Martin Seligman and his colleagues ' excellent work in this area.
3)    Vision – Vision is our beacon – it guides us and helps us navigate through life. What is your big picture? As Steven Covey says, "begin with the end in mind."  What is the legacy you may want to live behind?  Our vision is what inspires us and keeps us going especially when the times are tough.
 4)    Values alignment – The more alignment and fit you have between who you are, what you believe and how you conduct your life, the more fulfillment you will experience.  When you live your values, there is a natural, intrinsic motivation for achieving and doing what you want.
 5)    Balance, growth and  enjoyment – The unique integration of your cognitive skills (IQ), your  own  self awareness and awareness of others (EQ), what gives you a sense of meaning and purpose (SQ) and the application of this almost intuitively,  moment by moment through your physical energies and stamina (PQ) is the gift we all have to harness.
For more ideas on finding career and life direction and fulfillment, check out "Get your groove back" – how spiritual intelligence (SQ) can give you the work and life you really want. There is also a workbook version available as either hard or e-copy.