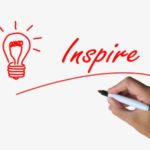 Being able to influence others is a core leadership competency. Whether this is engaging your people in upcoming organisational change, getting buy-in into the new vision or sustaining an engaged and dynamic culture, without being able to influence, a leader's success can be thwarted even before initiatives get given a proper chance.
And this skill is not just limited to leaders. Influencing others is necessary for just about every job and role we can think of – team leader, customer support, sales and marketing, executive assistant, consultant, project manager, solopreneurs and many, many more.
Our home and family life is the other big arena of influence be it with our spouse, kids, wider family or friends.
So what are your thoughts and perspective on influencing others?
What works for you and what is your biggest challenge here?
Your feedback is valued
I am doing a super brief, two-question survey on this and would very much appreciate your response. This will take you 2-3 minutes. You can do this anonymously, if you wished.
Here is the link again.
Thanks for your follow and being connected with me here on LinkedIn and I very much look forward to hearing and sharing further posts with you.
Photo by Stuart Miles
P.S. If you have LOST YOUR MOJO – download this brief guide
P.P.S. If you are keen to DEVELOP YOUR LEADERSHIP – check out this brief guide