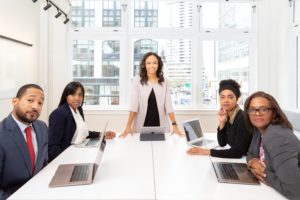 The ability to influence and effect change in your stakeholder's thinking, behaviour and actions is a core leadership skill.  As a manager and leader, to be able to inspire, motivate, and communicate with clarity and conviction towards a common goal and get others on board is priceless.I need your help.

I am doing a short survey on leadership influence and would really value your input.  

Here is the link:  https://www.surveymonkey.com/r/DGYJD7C

Your time and feedback are much appreciated and as thank you, you will go in the draw for a complimentary laser coaching session with me (should you wish to take this up).
I look forward to your feedback.

Many thanks
Jasbindar


P.S. Photo by Rebrand Cities from Pexels
P.P. S. If you would like to read more articles by me, you can also follow me as per above or sign here for your free monthly newsletter for further articles on careers, leadership, personal and professional development.