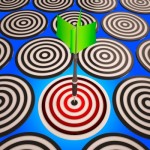 Thinking about your role will automatically get you in the frame of mind to get your strategy and game plan right before you step onto that field.
– Harbhajan Singh
Not surprisingly we are all in a similar context of work and life.
We are endeavouring to stay on top, complete what we have to do (or start in some cases!), juggle the many internal and external demands and keep ourselves healthy en route to being wealthy and wise.
In the work place, making time to do the big picture thinking can be challenging especially if you are an outgoing, action-oriented manager.
As one of my extroverted clients put it, "Even when I got around to scheduling some 'thinking time' I quickly find something else to fill it up with!"
The benefits
But with time and through seeing the benefits of focusing on 'doing the right things' rather than 'doing things right', it became easier for her.
And talking of benefits, I have witnessed my clients make real, positive shifts in their careers. They have progressed from heads of to GM roles, from GM to GGM and from GM and GGM to CEO roles.
A consistent feedback has been that had they not grown and developed in the way they had, they would never have been in the running leave alone land the top job.
How to stay focused on the important
Here are some things my clients did to cut through the clutter and stay focused on their big why.
Personal
Coming into the office before anyone else arrives to get focused on the day and week ahead
Early morning – shutting the door ( the only time I have it shut) and telling my team I am having some thinking and planning time and unless super urgent – to not to disturb me for that hour
Asking the very good, Alan Lakein question, "Is this the best use of my time right now?"
Regular, rhythmic exercise – doing the laps in the pool or running helps
Scheduling a regular 15 minutes on it
Taking the dog for a walk – best uncluttered and free flowing time.
Transition times as thinking time – the drive between work and home including some times taking an alternative route.
Organizational/Business
A discussion with the team about staying focused on the 'big pillars' and needing their help and support in enabling this e.g. calling on each other when losing focus, greater delegation
Regular 'big picture' conversations with my CEO/manager which very quickly gets my priorities highlighted!
Cross-functional discussions naturally leads to thinking beyond my own role and division
Asking our customers – Are they getting the best from us and what can we do better?
Making it ok for everybody including front line staff to make suggestions for improvements. Having avenues for people to be able to contribute, make suggestions and feel heard
Getting together as a company with the CEO present and having paired or small group discussions e.g. sales with supply chain, IT with marketing, HR with finance with a focus on 'growth' and what can we do better? Then actually committing to some of the more stand out ideas and doing it. I love this.
What works for you and or your organisation? I look forward to your thoughts.
As a leadership coach, team facilitator and speaker, I love working with organisations and savvy managers and leaders to grow their emotional intelligence (EQ/EI) and engage their teams better. I also love speaking to different audiences on such topics including finding and living our mojo, emotional intelligence and leadership and life transitions.
Image courtesy of winnond at FreeDigitalPhotos.net