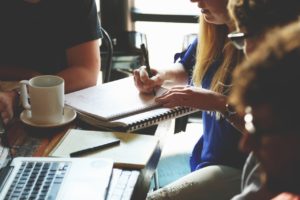 The Leadership Journey
Nineteen people came together as individuals – working for the same organization but not with a great deal of knowledge about each other.
In a mere two days, they had moved from individuals to three healthy, dynamic and supportive teams.  It felt good participating in and witnessing this coming together and the blossoming of something new.
The first day was setting some frameworks for how they wished their team to work together and the values they wished to live by.
They also learnt about themselves – their strengths and limiters and how significant others such as their manager, colleagues and direct reports actually saw them back in their workplace.
Feedback is never easy especially when it is tinged with what we could improve on. But these nineteen resolute and amazing team members took it in their stride.
The second day was deeply reflective. Oh – to have the time and space to make sense of the feedback and to cull the potentially life and leadership changing nuggets from these.
My co-facilitator and I had posed a pretty simple and upfront question, "Why am I here?"
At times there was a palpable depth and silence as these courageous team members walked the longest mile – from their heads to their hearts.
Something was shifting for them.
But it did not just stop there.
They then shared their reflective nuggets with their fellow team members. As facilitators, we could have let them carry on for hours as they gave each other the gift of listening and contributing.
The level of openness and sharing got even deeper as they shared their authentic stories.
All this in a mere two days which really goes to show how much is possible where there is good intent, openness and receptivity and an emerging sense of trust through vulnerability.
And this is just the beginning…….of many beginnings……everyday.
As facilitators – we also get touched.  As quantum physics reinforces – we are also an active part of the system and we too grow and transform as we hold the space for others.
It is true – what you give out comes back to you a thousand fold.