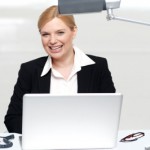 Are you a new or emerging leader who is now on an upward leadership path?
Perhaps you have been a competent technical performer, delivering  results as expected, but now you feel that something more is needed to take the next step and progress further in your career.
Or as commonly happens, you got passed over for a promotion when someone else you considered "less skilled" landed the job you really wanted?
for the Stakeholder Analysis Template
It is equally likely that you have been "shoulder tapped" by your manager and this left you feeling, a tad underconfident with the inner response, "What? Me?"
Whatever your reasons – one thing you have become aware is the need to grow your leadership skills and capabilities.
You may be asking yourself "Where do I begin and what actions can I take?"
The list of useful leadership skills you can develop are numerous including: strategic, decision-making, influencing, collaboration, team leadership, operational excellence, stakeholder management, digital ease, being a values champion, governance and so on.
As an emerging leader, if you are wondering where to start, you may wish to download this guide.
I have selected 10 areas for you to consider and take action on.
In my last post in LinkedIn  – How to Avoid Falling off the Leadership Ladder –  "problems with interpersonal relationships" was identified as a key area by the Centre of Creative Leadership on why executives de-rail.
This guide is focusing on the non-technical, softer skills vital for managers and leaders.
As always, I welcome your thoughts and feedback.
Download your free 10 Actions for your leadership development journey.
You can also join me on LinkedIn, Twitter or Facebook
As a leadership and career coach, team facilitator and speaker, I love working with individuals, teams and organisations to help them grow and progress with their goals and vision.  You can contact me at +64 27 280 3335 or jasbindar@jasbindarsingh.com
Image courtesy of stockimages at FreeDigitalPhotos.net