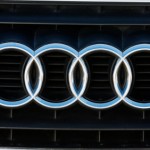 It's an overcast wintery Auckland Saturday when we walk into this car yard with some pretty impressive looking wheels.  My car is way past its use by date and sorely in need of an upgrade.  With some hesitancy – not sure quite what to expect, I began my car search.   But what happened next and thereafter totally surprised me.   The customer service was nothing short of exceptional.  The net result – I ended up with something just right and had a truly delightful customer experience along the way.
So what made this such a great experience?   Here are 7 things that we valued:
1. Meet,  greet and welcome

Soon after we walked in, we were met by a friendly young man who acknowledged us and inquired what we were looking for.   We were then guided to the specialist in the area.  Basic as this "meet and greet" is, I hate to recall the number of times I have walked into a retail shop and despite being the only customer have not been acknowledged.
2. Asked open questions, listened and then guided
The specialist salesperson then inquired further as to my exact needs and what I was looking for in a car.  He then not only showed me what I had wanted but proceeded to make a further recommendation about what could possibly serve me even better.  As it turned out, his recommendation was on the mark.
3. Enabling not obstructing
The entire interaction felt straight and informative – our questions were heard and answered.  We did not feel like we were being talked into a sales pitch, or that there was hedging or any sense of "gilding the lily."  Quite apart from the fact that the product probably sells itself to some degree.   Regardless,   every step of the way, the exchange inspired confidence and felt comfortable.
4.  The surprise and delight factors
It was lunch time and all the car shopping had left us hungry.  Before we went off to grab a bite, we had taken a red car for a test drive.  I had remarked – in passing – that I liked the colour black.  Well – upon our return there was this stunning black machine with silver streaks, mag wheels and all which had been organized while we were at lunch.     And there were others to follow.
5. Relationship not a transaction

The entire exchange had a feeling of a developing relationship rather than one sales transaction.  There was a pathway forward.  As a new customer, I felt my car needs such as regular servicing and maintenance were taken care of and given the great service, why would I choose not to do business with them again?
6. Consistency of service

The service provided was consistent each time, every time.  Too often with other big purchases, things have started off well but after the initial sale; there is a distinct change in attitude and service.  Every encounter and exchange here was of the same high standard.
7. Professionalism

Finally, the word underlying the entire process was professionalism and yet fun.  Thank you, Paul and Cam – you more than exceeded my customer expectations and I am thoroughly enjoying the new baby.
Jasbindar Singh is a business psychologist, leadership coach, author and speaker who loves helping her clients acheive their leadership goals.  www.sqconsulting.co.nz