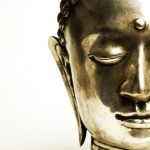 Some years back my colleague sent me an article by Guy Kawasaki's  on mantra vs. mission statement.  Guy, a former Apple Evangelist and now a Venture Capitalist, is an ardent supporter of individuals and organizations having mantras rather than mission statements. It was no surprise that my knowing colleague had sent this to me.  The idea of having a mantra for the New Year appealed almost instantaneously!  My Indian DNA quite relished this concept and could contemplate the many possibilities.
I began to explore the "Mantra for the year idea" with some of my leadership development clients when discussing their goals and vision for the year ahead.  What unfolded in the coaching sessions was interesting.   I noticed that many of my coachees already had some existing theme in their coaching conversations with me.  And not too long after introducing the idea of having a personal mantra for the year, we would arrive at something they liked and felt they owned.  Some examples of their mantras include: taking decisive action, having effortless flow, possibility thinking, being my best, mindfulness, creating massive value, challenge and stretch and greater engagement!
You can also have sub-mantras for the month. My friend and colleague, Gihan Perera, who helps business owners succeed on-line, reminded me of the value of a monthly focus recently.  Gretchen Rubin, the author of the New York Times bestseller, "The Happiness Project" also gave herself monthly focus including "attitude," "mindfulness", "marriage."
Mantras are effective because they tap into what is important to us at the core level of our value base. Compared to the more formal mission statements, mantras tend to be powerful because they hit the mark almost instantaneously. It engages the right brain as well as the heart and spirit along with left-brain thinking – the best of our IQ, EQ and SQ. And like our core value base, we can resort to our mantras during the year when we are challenged, stretched and or need to make a decision.
In such instances, good questions to ask include "what truly matters here?"  "What do I stand for in this situation?" and or "In light of my mantra, what might be the best decision here?"  Your mantra could help you navigate your way from a perspective you may not have had previously.  Or just use your mantra for a more conscious, aware and engaged daily life.
According to the Vedas – ancient scriptures or revelation of the Hindu teachings, Sanskrit mantras with their unique sounds backed by one's mental intent have been known to have immense power.
Your success mantra for 2013:

1)    Have you noticed any emerging theme for you this year?
2)    What might be an apt mantra and touchstone for you in 2013?
3)   And the mantra for this month? Next month?
4)   What might be 3 -5 sub-tasks/concepts which will break down your
monthly mantra into doable bits? Gretchen Rubin – for January's theme         Vitality ( boost energy) had – go to sleep earlier, exercise better, toss
restore, organize, tackle a nagging task and act more energetic
5)   How will you keep this alive and top of mind for you?  A 3M sticky on your computer, daily review, morning meditation, checks points during the day, or something more visual?
Be experimental. Play with the mantra until it feels right for you. Finally, insight alone may not be enough. However, insight combined with "behaviour change" will result in you achieving your desired outcomes.
Use your mantras powerfully to spur the changes you desire. And before long you would have chanted your way through another successful year!