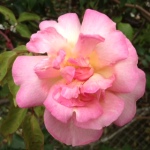 I would like to say a hearfelt thank you for being part of my business community – some of you for many years now.
I have appreciated our connection and your input and feedback from time to time.
This has in turn inspired me to keep writing.
I wish you a safe and wonderful festive season.
And may 2015 be YOUR BEST YEAR yet!
My very best wishes to you and your family.
Jasbindar