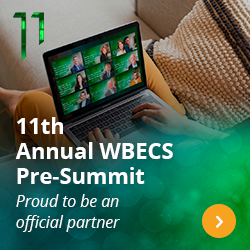 By now, you already know how excited I am about WBECS.
So many great sessions by leading global coaches including psychologists:
I was reminded by Professor Martin Seligman about the importance of PERMA (Look this up if it's new to you – uplifting stuff!) for our happiness and well-being and for us to move beyond languishing (legacy of Covid)  to THRIVING again.
Michael Bungay Steiner asking this powerful question – "How do let yourself down?"
Nir Eyal spoke on controlling your attention – moving from distraction to traction, Due Quach on the neuroscience of wisdom and so much more…!
This is exactly why I wanted to send you a short reminder today: The prices for all Full Summit tickets will go up in under 24  hours.  If you receive this post in the morning then it will be more like less than 12 hours!
I'm sure you want to get in now while you can still save half the price.
Get your ticket now at 50% off before Super Early Bird pricing expires.
WBECS is not just an online summit, it's a global community of professional coaches striving for excellence, together. I would love for you to be a part of it.
Are you curious to know more?
Feel free to ask me any questions about my experience. Or, if you are ready to join me, get your half-price ticket here:
https://coach.wbecs.com/summit-2021/a6572
Warmly
Jasbindar
P.S. WBECS is constantly upgrading and enhancing the summit experience. Check out their new and exciting features  A favorite is the continuous access to pro-coach marketing materials and business development masterminds.
 Secure your Full Summit ticket here.