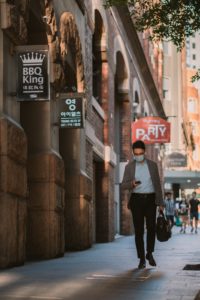 I wrote this blog in the early days of the lockdown. However, given the sense of overwhelm in adjusting to our dramatically changed reality, adding another blog just did not feel right. But when several people mentioned that they hadn't heard from me, I decided to re-visit and send this adapted piece.
And this is also my way of reaching out to you to say, "Hi– How are you going?"  (And please feel free to connect – I will be delighted to hear from you!!)
Here are some of my top of mind thoughts:
Physical and Mental Health
During these unprecedented time, when our world has suddenly upended, our physical and mental health has become the number one focus and taken centre stage. And so it should.  
After all, it is our health and well-being, which in turn contributes to our performance and productivity and impacting the economic bottom line.
With Co-vid 19, while there is much that is beyond us, including its future trajectory, the far-reaching economic and social impact and the timing of any new vaccine, there are things we can still control.
Here are some reminders of what we can do. Continue reading